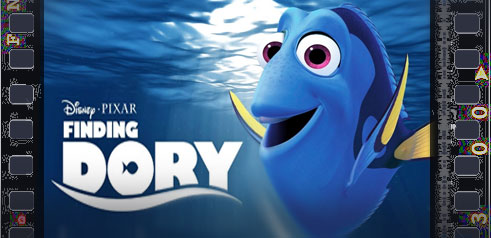 Finding Dory subtitled (U) 103 mins Subtitled trailer
Wonderful adventure from Disney/Pixar. Dory goes off on a new adventure to search for the family she forgot about. Who are her parents? Where did she come from? And how did she learn to speak Whale? **** 4 stars! Empire
Newbridge Odeon
Fri 26 August 12:50
Wexford Omniplex
Sat 27 August 15:00, Sun 28 August 15:00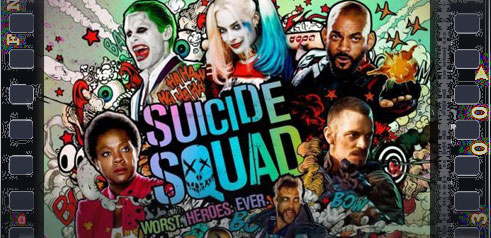 Suicide Squad subtitled (15) 131 minutes. Subtitled trailer
A team of out-of-control supervillains are brought together to execute dangerous tasks in exchange for shorter prison sentences. But supervillains aren't easy to control... Stars Will Smith as Deadshot, Margot Robbie as Harley Quinn, Cara Delevingne as Enchantress and Jared Leto as the Joker.
Antrim Omniplex
Mon 29 August 18:10
Arklow Wicklow Omniplex
Sun 28 August 17:30
Balbriggan Omniplex
Mon 29 August 18:10
Blackpool Cork ReelPicture
Thu 25 August 18:35
Carrickfergus Omniplex
Mon 29 August 17:00
Dublin Rathmines Omniplex
Mon 29 August 17:00
Limerick Odeon
Tue 30 August 15:40
Limerick Omniplex
Mon 29 August 18:00
Lisburn Omniplex
Mon 29 August 18:15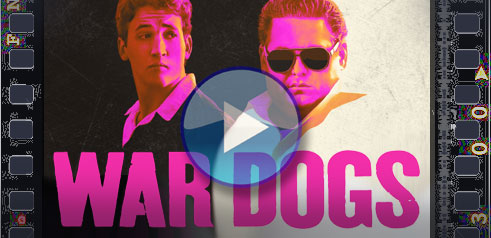 War Dogs subtitled (15) 114 mins
Comedy. Through sheer dumb luck, two idiots somehow land a $300 million contract with the US government. Naturally, it's not long before they're in Iraq, way over their heads, and fleeing for their lives. Stars Jonah Hill and Miles Teller.
Belfast Odeon
Tue 30 August 17:10
Dublin Dun Laoghaire IMC
Sat 03 September 12:10, Sun 04 September 12:10

Brotherhood subtitled (15) 105 minutes
Noel Clarke directs and stars in the gritty conclusion to his acclaimed 'hood' trilogy. Sam is now a family man who faces a shocking new set of challenges and risks losing everything he has fought so hard for. To confront these fresh dangers, he will need to call upon the assistance of some old friends.
Ashford Cineworld
Mon 29 August 15:40
Chatham Odeon
Mon 29 August 21:00
Stoke Odeon
Tue 30 August 15:40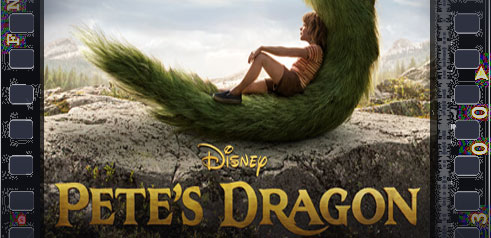 Petes Dragon subtitled (PG) 103 minutes
There's a dragon in the woods - green, furry, and surprisingly friendly. A reimagining of the beloved family classic starring Robert Redford and Bryce Dallas Howard.
Antrim Omniplex
Sat 27 August 13:30, Sun 28 August 13:30
Arklow Wicklow Omniplex
Sat 27 August 11:50, Sun 28 August 11:50
Armagh Omniplex
Sat 27 August 12:20, Sun 28 August 12:20
Balbriggan Omniplex
Sat 27 August 12:00, Sun 28 August 12:00
Carrickfergus Omniplex
Sat 27 August 12:15, Sun 28 August 12:15
Cavan Odeon
Wed 24 August 11:00
Charlestown Odeon
Sun 28 August 12:15
Dublin Rathmines Omniplex
Sat 27 August 11:00, Sun 28 August 11:00
Larne Omniplex
Sat 27 August 12:00, Sun 28 August 12:00
Limerick Odeon
Sun 28 August 13:15
Limerick Omniplex
Sat 27 August 12:00, Sun 28 August 12:00
Lisburn Omniplex
Sat 27 August 11:20, Sun 28 August 11:20
Naas Odeon
Wed 24 August 14:00, Fri 26 August 13:45
Sligo Omniplex
Sat 27 August 12:50, Sun 28 August 12:50
Tralee Omniplex
Sat 27 August 11:50, Sun 28 August 11:50
Wexford Omniplex
Sat 27 August 11:50, Sun 28 August 11:50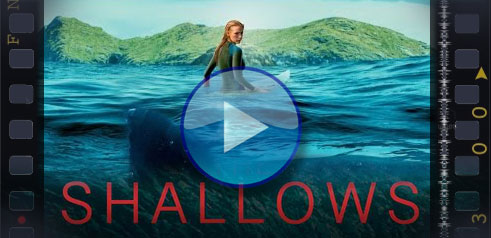 The Shallows subtitled (15) 86 minutes
When a shark enters 'The Shallows', Nancy finds herself stranded, stuck on a rock 200 yards from shore. Escape seems impossible... A white-knuckle thriller starring Blake Lively. **** 4 stars! Guardian
Sligo Omniplex
Mon 29 August 19:20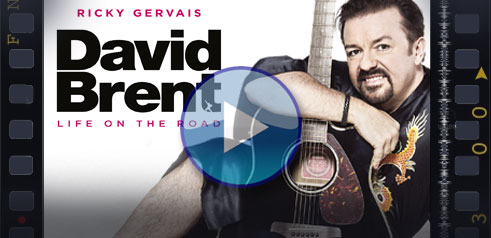 David Brent Life On The Road subtitled (15) 96 mins
Ricky Gervais' most iconic character is back. Time hasn't been kind to Brent, he's only grown more delusional with age. Desperate to fulfil his dream of being a rock star, he's taking his band on the road...
Blackpool Cork ReelPicture
Thu 01 September 18:45
Blanchardstown Odeon
Wed 24 August 18:00, Mon 29 August 19:45
Dublin Cineworld
Sun 28 August 13:20, Tue 30 August 18:15

Bad Moms subtitled (15) 101 mins
Comedy starring Mila Kunis, Kristen Bell and Christina Applegate. A trio of stressed-out mothers go on an outrageousm fun-packed binge.
Belfast Odeon
Wed 31 August 18:45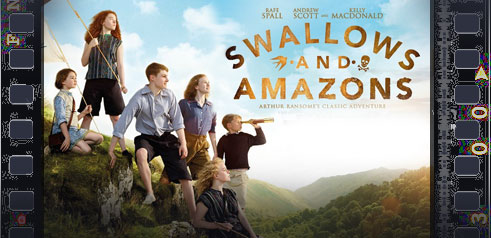 Swallows And Amazons subtitled (PG) 97 mins
The classic, beloved adventure novel comes to life, following the Walker children on their adventure to claim an island in the Lake District. A gang of children has already set up camp there, and a battle for the island begins.
Ballymena IMC
Sun 28 August 12:05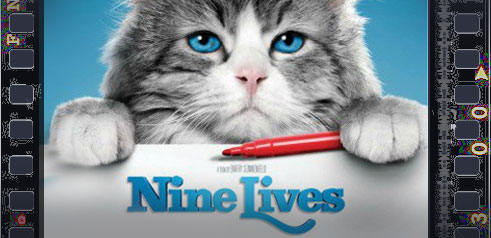 Nine Lives subtitled (PG) 87 mins
Comedy. Tom, a high-flying businessman, is transformed into a grouchy cat (voiced by Kevin Spacey). Stars Jennifer Garner, Christopher Walken.
Dublin Cineworld
Sat 27 August 10:20

Lights Out subtitled (15) 81 mins
Horror. Rebecca sees something in the shadows, the shape of a woman, that feeds on fear... Stars Teresa Palmer. **** 4 stars! Empire
Belfast Odeon
Thu 25 August 16:00, Sun 28 August 15:30
Charlestown Odeon
Thu 01 September 22:20
Dublin Dundrum MoviesAt
Tue 30 August 18:55
Dublin Cineworld
Mon 29 August 19:00
Point Village Odeon
Thu 25 August 19:20

The BFG subtitled (PG) 117 minutes. Subtitled trailer
Classic Roald Dahl tale directed by Steven Spielberg. Sophie is a young girl who lives in an orphanage. At three in the morning, when she's the only one left awake, 'The BFG' appears at the window. Soon, the Big Friendly Giant - who refuses to eat little boys and girls - whisks her away from everything she's known, and off onto an adventure. Stars Mark Rylance, Rebecca Hall, Ruby Barnhill. ***** 5 stars! Telegraph **** 4 stars! Guardian 3D where indicated.
Blanchardstown Odeon
Wed 31 August 16:15
Limerick Odeon
Mon 29 August 14:30
Naas Odeon
Wed 31 August 14:50
Newbridge Odeon
Sat 27 August 15:50, Mon 29 August 13:00

Mike And Dave Need Wedding Dates subtitled (15) 98 mins
Comedy starring Zac Efron, Adam DeVine, Anna Kendrick and Aubrey Plaza. Brothers Mike and Dave have a habit of ruining family events. So, to make sure they don't ruin their sister's wedding, they advertise for dates on TV, and end up finding Alice and Tatiana. Who are even worse...
Naas Odeon
Tue 30 August 18:45
Newbridge Odeon
Thu 25 August 18:45
Stillorgan Odeon
Tue 23 August 20:45
Swords MoviesAt
Tue 30 August 18:25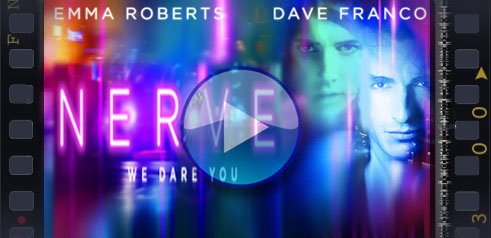 Nerve subtitled (15) 96 mins
Thriller that shows us what can happen when social media and truth or dare bring out the worst in each other.
Galway Eye
Sat 27 August 13:35

Jason Bourne subtitled (12a) 123 minutes
Action thriller. Jason Bourne remembers everything about his past, but that doesn't mean he knows anything about the future. The world is at war, and it needs the perfect weapon - Bourne. Stars Matt Damon.
Belfast Odeon
Thu 01 September 17:30
Charlestown Odeon
Wed 31 August 17:30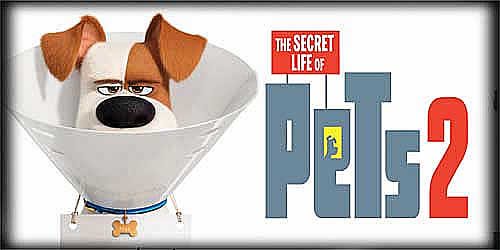 The Secret Life Of Pets subtitled (U) 91 minutes
Max lives a pampered life as pet dog. But his world is turned upside down when a sloppy mongrel enters the house...

Blanchardstown Odeon
Sun 28 August 12:15
---
Shows added when announced! Cinemas schedule shows from Fri to Thurs. Most subtitled shows are at weekends. Bookmark and check this website on Fridays for upcoming shows!
All cinemas can show all films on this website with subtitles. Please ask your nearest cinema to screen them! IMPORTANT! We receive accessible listings directly from cinemas. Unless urgent amendments are required, listings are updated on this website by Friday. We can take NO RESPONSIBILITY for postponed or cancelled shows. If cinemas inform us of changes we will tell you via this site. If they don't inform us, we can't inform you. We recommend that you should always request confirmation that a show is definitely on.
---
Free draw! Click here to provide feedback for a chance to win the DVD or Blu-Ray of the film when it's released!
---
2 for 1 cinema card for carers!
---
Never miss a subtitled movie! For suggestions, corrections, complaints, to be notified weekly of new releases, or whatever, please click HERE
---
Supported by the BFI, film distributors and others. Read about our sponsors HERE