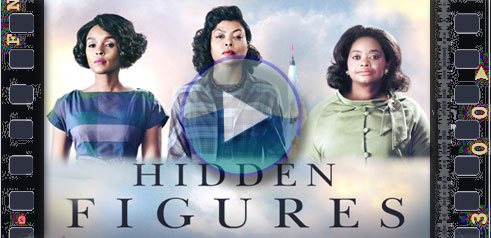 Hidden Figures subtitled (PG) 127 mins
Oscar nominated for Best Film! The inspiring true story of three women who played a pivotal role in the birth of NASA's space programme. Stars Taraji P. Henson, Octavia Spencer and Janelle Monae. ★★★★ Guardian
Please ask your nearest cinemas to screen this film with subtitles!
London & surround:

Finchley Road O2 Vue
Tue 28 March 19:00

UK:

Aberdeen Union Square Cineworld
Tue 28 March 20:30
Edinburgh FilmhouseEdinburgh
Tue 04 April 11:30, Wed 05 April 17:45
Oxford UPP
Tue 28 March 18:15
Wareham Rex
Sun 02 April 19:10

Ireland:
Please enquire at cinema! All can show the latest films with subtitles!
Please ask your nearest cinema to screen this film with subtitles!
---
Shows added when announced! Cinemas schedule shows from Fri to Thurs. Most subtitled shows are at weekends. Bookmark and check this website on Fridays for upcoming shows!
All cinemas can show all films on this website with subtitles. Please ask your nearest cinema to screen them! IMPORTANT! We receive accessible listings directly from cinemas. Unless urgent amendments are required, listings are updated on this website by Friday. We can take NO RESPONSIBILITY for postponed or cancelled shows. If cinemas inform us of changes we will tell you via this site. If they don't inform us, we can't inform you. We recommend that you should always request confirmation that a show is definitely on.
---
Free draw! Click here to provide feedback for a chance to win the DVD or Blu-Ray of the film when it's released!
---
2 for 1 cinema card for carers!
---
Never miss a subtitled movie! For suggestions, corrections, complaints, to be notified weekly of new releases, or whatever, please click HERE
---
Supported by the BFI, film distributors and others. Read about our sponsors HERE