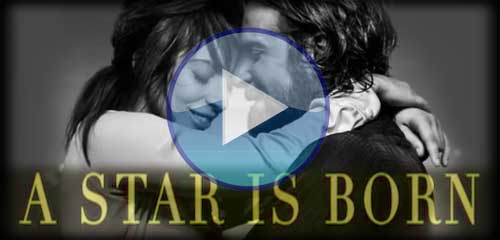 A Star Is Born subtitled (15) 136 mins
Bradley Cooper directs and stars alongside Lady Gaga in a heartfelt drama about the difficulty of following your dreams. Jackson, a seasoned musician discovers and falls in love with a young, struggling singer called Ally.  Her career takes off, but Jackson is battling his own personal demons... ★★★★★ Guardian & Empire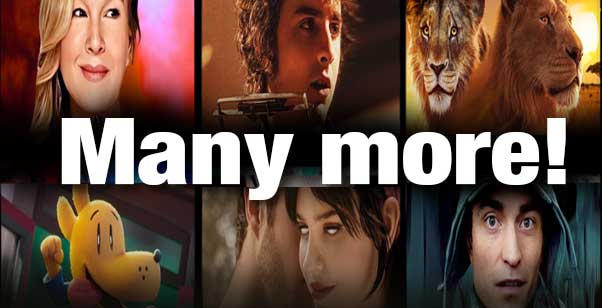 Supported by UK film distributors through
Film Distributors' Association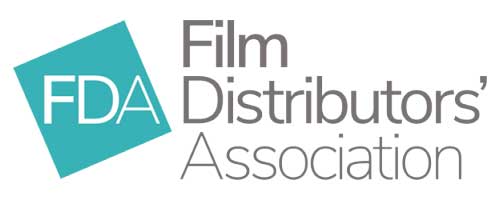 London & surround:

Acton Vue
Tue 11 Dec 17:15
Finchley North Vue
Sun 09 Dec 14:25
UK:

Aberdeen FilmhouseAberdeen
Tue 11 Dec 20:25
Bristol Watershed
Fri 21 Dec 17:10, Sun 23 Dec 19:30, Fri 28 Dec 16:50, Sat 29 Dec 20:00, Mon 31 Dec 11:00
Cardiff Chapter Arts
Fri 21 Dec 17:00
Exeter Vue
Tue 11 Dec 20:15
Glasgow GFT
Fri 28 Dec 20:00, Sun 30 Dec 16:00
Leicester PhoenixLeicester
Tue 11 Dec 20:30
Liverpool Speke Cineworld
Mon 10 Dec 18:00
Monmouth Savoy Monmouth
Wed 12 Dec 16:30
Pershore Number 8
Mon 17 Dec 17:30, Mon 17 Dec 19:30
Ireland:

Charlestown Odeon
Tue 11 Dec 20:00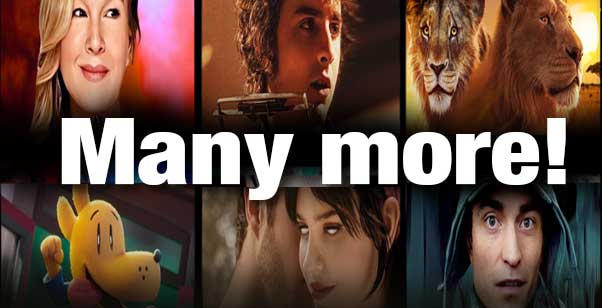 Shows added when announced! All cinemas can be accessible. All can screen all films on this website with subtitles. Please ask your nearest cinemas to screen them at convenient times! IMPORTANT! Shows can change/cancel. . Please double check with the actual cinemas website before you plan a visit!
Free draw! Click here to provide feedback for a chance to win the DVD or Blu-Ray of any film on this website, when it's released!
---
Never miss a subtitled movie! For suggestions, corrections, complaints, to be notified weekly of new releases, or whatever, please click HERE
---
Accessible shows provide social benefits such as equality, inclusion and community integration. For a few hours, the disabling barrier is removed. There were more than a million admissions to accessible shows last year.
Supported by UK film distributors and others. Read about our sponsors HERE