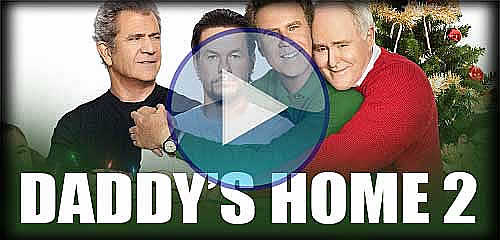 Daddys Home 2 subtitled (12a) 100 mins
Comedy. Brad (Will Ferrell) and Dusty (Mark Wahlberg) have made amends and become friends – until their own fathers make an appearance. It's time for a whole new battle of wills to begin - father versus grandfather! Also stars Mel Gibson and John Lithgow.
All cinemas can screen all films on this website with subtitles. Please ask your nearest cinema to screen them - at convenient times! Bookmark this page and check often for the latest shows. IMPORTANT! Shows can cancel/change . Please double check with the actual cinemas website before you plan a visit!