Taunton Odeon
Heron Gate, Taunton, Somerset TA1 2LP

Fishermans Friends subtitled (12a)
Mon 25 March 12:00
The Lego Movie 2 subtitled (U)
Sat 23 March 10:15
Us subtitled (15)
Sun 24 March 21:00
What Men Want subtitled (15)
Thu 21 March 17:40
---


Bridgwater Somerset, Scott cinema
Penel Orlieu, TA6 3PH

Fishermans Friends subtitled (12a)
Tue 26 March 20:35
---
ALSO: Edington Village Hall - TA7 9HA - screens regular subtitled shows. Please visit their WEBSITE for details!
---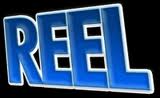 Wellington Somerset Reel Wellesley cinema
50 Mantle Street, Wellington, Somerset, TA21 8AU
Check with cinema
---

Wells Film Centre, Somerset
Princes Road, Wells, Somerset BA5 1TD
Check with cinema
---
Street Strode Theatre
Church Road, Street, Somerset BA16 0AB
Check with cinema
---
All cinemas can screen all films on this website with subtitles. Please ask your nearest cinema to screen them - at convenient times! Bookmark this page and check often for the latest shows. IMPORTANT! Shows can cancel/change. This site is updated three times a day. Please double check with the actual cinemas website before you plan a visit!

Queries? Comments? Feedback? Click HERE for a chance to win a 2019 Blu-Ray or DVD of your choice!