Bath Odeon
Kingsmead Leisure Centre, James Street West, BA1 2BZ

Beauty And The Beast subtitled (PG)
Sun 26 March 11:15
Ghost In The Shell subtitled (15)
Thu 30 March 00:01, Thu 30 March 15:15
Life subtitled (15)
Wed 29 March 16:15
---


Trowbridge Odeon
St Stephens Place, Trowbridge, BA14 8AH

Fast And Furious 8 subtitled (12a)
Wed 12 April 00:01
Life subtitled (15)
Thu 30 March 18:45
Power Rangers subtitled (12a)
Tue 28 March 12:30
---


Bath Little Theatre cinema Picturehouse
St Michael's Place, Bath BA1 1SF
Please enquire at cinema! All can show the latest films with subtitles!
---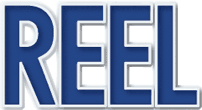 Chippenham Reel

Beauty And The Beast subtitled (PG)
Tue 28 March 16:45
---
Please ask your nearest cinema to screen the latest films with subtitles! Check here every Friday for the latest shows. IMPORTANT! Shows sometimes change. We can take NO RESPONSIBILITY for postponed or cancelled shows. Please check with the actual cinema before you plan a visit.