Bournemouth Odeon BH2
Exeter Crescent, Bournemouth BH2 5AU

Alien Covenant subtitled (15)
Fri 12 May 00:01
Ballerina subtitled (U)
Sat 06 May 10:15, Sun 07 May 10:15
Fast And Furious 8 subtitled (12a)
Tue 02 May 18:20
Guardians Of The Galaxy Vol 2 subtitled (12a)
Thu 04 May 16:45
Moana subtitled (PG)
Mon 01 May 10:15
Sing subtitled (U)
Sat 13 May 10:15, Sun 14 May 10:15
The Sense Of An Ending subtitled (15)
Wed 03 May 10:30
Wonder Woman subtitled (12a)
Thu 01 June 00:01
---


Poole Dorset Cineworld
Tower Park

Guardians Of The Galaxy Vol 2 subtitled (12a)
Sun 30 April 16:20, Mon 01 May 19:20
---


Wareham , Dorset Rex cinema
The REX Cinema, 14 West Street, Wareham, BH20 4JX

Going In Style subtitled (12a)
Sun 14 May 19:10
The Sense Of An Ending subtitled (15)
Sun 07 May 19:10
The Zookeepers Wife subtitled (12a)
Sun 28 May 19:10
Their Finest subtitled (12a)
Sun 21 May 19:10
Rex says every Sunday evening it plans a show subtitled for the hard of hearing!
Please visit the REX website for details.
---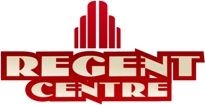 Christchurch Dorset, Regent Centre
51 High Street, Christchurch, Dorset BH23 1AS

Going In Style subtitled (12a)
Wed 14 June 11:00
---
Please ask your nearest cinema to screen the latest films with subtitles! Check here every Friday for the latest shows. IMPORTANT! Shows sometimes change. We can take NO RESPONSIBILITY for postponed or cancelled shows. Please check with the actual cinema before you plan a visit.