Leicester Vue
Meridian Leisure Park, Lubbesthorpe Way, Braunstone, Leicester LE19 1JZ

Happy Death Day subtitled (15)
Tue 24 Oct 18:10
The Lego Ninjago Movie subtitled (U)
Sun 22 Oct 11:40
---


Leicester Showcase Cinema de Lux, Highcross
Highcross Centre, 7 Highcross Lane, Leicester LE1

My Little Pony subtitled (U)
Sun 22 Oct 10:00
The Snowman subtitled (15)
Mon 23 Oct 19:30
---


Leicester Odeon
Freemans Park, 90 Aylestone Road, Leicester

Blade Runner 2049 subtitled (15)
Tue 24 Oct 13:00
Captain Underpants subtitled (U)
Sat 21 Oct 10:15, Sun 22 Oct 10:15
Despicable Me 3 subtitled (U)
Sat 28 Oct 10:15, Sun 29 Oct 10:15
Geostorm subtitled (12a)
Thu 26 Oct 20:45
Star Wars The Last Jedi subtitled (12a)
Thu 14 Dec 00:01, Thu 14 Dec 14:45, Sun 17 Dec 20:40, Tue 19 Dec 17:00
The Mountain Between Us subtitled (12a)
Mon 23 Oct 12:40
---


Leicester Phoenix
4 Midland Street, Leicester LE1 1TG

Star Wars The Last Jedi subtitled (12a)
Thu 21 Dec 17:30
The Death Of Stalin subtitled (15)
Tue 24 Oct 18:15
The Snowman subtitled (15)
Tue 31 Oct 17:45
---


Loughborough Odeon
7 Cattle Market Loughborough LE11 3DL

Kingsman The Golden Circle subtitled (15)
Mon 23 Oct 12:30
Star Wars The Last Jedi subtitled (12a)
Thu 14 Dec 00:01, Sun 17 Dec 21:00
The Jungle Bunch subtitled (U)
Sun 22 Oct 11:30
Thor Ragnarok subtitled (12a)
Thu 26 Oct 15:00
---


Loughborough Cineworld
Baxter Gate, Loughborough, Leicestershire LE11 1TH

Geostorm subtitled (12a)
Sun 22 Oct 12:40
The Lego Ninjago Movie subtitled (U)
Mon 23 Oct 17:30
---


Hinckley Cineworld
The Crescent, Station Road, Hinckley, Leicestershire LE10 0QQ

Geostorm subtitled (12a)
Sun 22 Oct 12:45
The Snowman subtitled (15)
Mon 23 Oct 17:50
---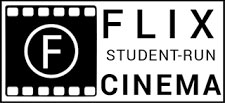 Loughborough Flix
FLIX Student Cinema, Cope Auditorium, Epinal Way, Loughborough, LE11 3TU
No listings provided. All cinemas can screen all films on this website with subtitles - please ask them to!

Also:
Sun 5th Feb 5.30 - Easy A subtitled (15)
Sun 5th March 5.30 - Grease subtitled (PG)
---
Please ask your nearest cinema to screen the latest films with subtitles! Check here every Friday for the latest shows. IMPORTANT! Shows sometimes change. We can take NO RESPONSIBILITY for postponed or cancelled shows. Please check with the actual cinema before you plan a visit.