Lancaster Vue
Church street, Lancaster LA1 1LP

Home Again subtitled (12a)
Tue 03 Oct 17:50
Kingsman The Golden Circle subtitled (15)
Tue 26 Sep 18:30
Victoria And Abdul subtitled (PG)
Sun 01 Oct 14:00
---

Kendal Cumbria, Brewery Arts Centre
Highgate Kendal Cumbria LA9 4HE
No listings provided. All cinemas can screen all films on this website with subtitles - please ask them to!
---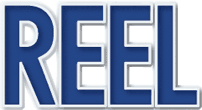 Morecambe Reel (formerly Apollo)
Central Drive, Morecambe, Lancashire LA4 4DW

American Assassin subtitled (18)
Tue 26 Sep 18:00
Goodbye Christopher Robin subtitled (PG)
Tue 03 Oct 18:00
---
Please ask your nearest cinema to screen the latest films with subtitles! Check here every Friday for the latest shows. IMPORTANT! Shows sometimes change. We can take NO RESPONSIBILITY for postponed or cancelled shows. Please check with the actual cinema before you plan a visit.