Inverness Vue
Inverness Retail & Business Park, Eastfield Way, Scotland IV2 7GD

Geostorm subtitled (12a)
Tue 24 Oct 19:15
Happy Death Day subtitled (15)
Sun 22 Oct 14:45
---
Thurso Thurso
Ormlie Road, Thurso, Highland, KW14 7QU
No listings provided. All cinemas can screen all films on this website with subtitles - please ask them to!
---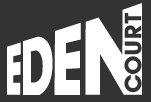 Inverness Eden Court Theatre
Bishops Road, Inverness IV3 5SA

Goodbye Christopher Robin subtitled (PG)
Mon 23 Oct 14:00
Mother subtitled (18)
Mon 23 Oct 20:30, Thu 26 Oct 20:15
The Mountain Between Us subtitled (12a)
Mon 23 Oct 18:00
The Snowman subtitled (15)
Mon 30 Oct 18:00
---
Please ask your nearest cinema to screen the latest films with subtitles! Check here every Friday for the latest shows. IMPORTANT! Shows sometimes change. We can take NO RESPONSIBILITY for postponed or cancelled shows. Please check with the actual cinema before you plan a visit.