SCROLL DOWN for many more!

IMPORTANT! Shows can cancel/change . . Please double check with the actual cinemas website before you plan a visit!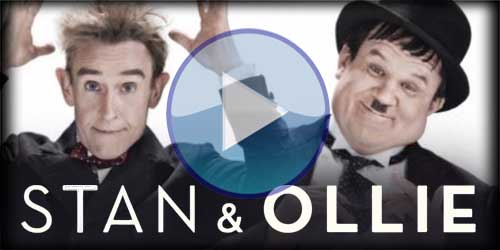 Stan and Ollie subtitled (PG) 98 mins
Steve Coogan and John C. Reilly star in the true story of Hollywood's greatest comedy double act. Laurel and Hardy, with their golden age long behind them, embark upon a tour of the music halls of Britain and Ireland. ★★★★ The Times, The Telegraph, Total Film, Empire, Independent

Fife Adam Smith
Sat 11 May 14:00
---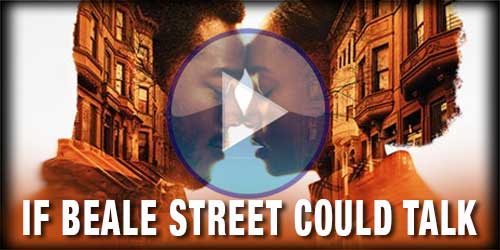 If Beale Street Could Talk subtitled (15) 119 mins
Oscar winner! A drama about love persisting in the face of racial oppression and injustice. In early 1970s Harlem, USA, Tish, a nineteen-year old girl, is in love with Fonny, the father of her unborn child, who is falsely accused of rape and imprisoned. Stars KiKi Layne, Stephan James. ★★★★★ Empire

Fife Adam Smith
Thu 06 June 11:00
---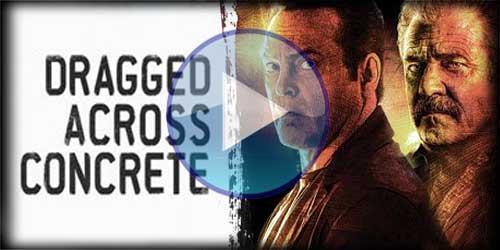 Dragged Across Concrete subtitled (18) 159 mins
Violent thriller starring Mel Gibson, Vince Vaughn, Don Johnson. Once two overzealous cops get suspended from the force, they must delve into the criminal underworld to get their proper compensation.
Greenwich Odeon
Thu 25 April 12:20
Stratford Picturehouse
Tue 23 April 20:00

Coolock Odeon
Tue 23 April 21:00
---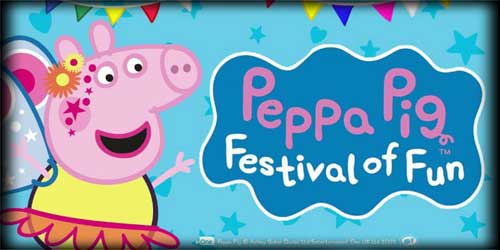 Peppa Pig Festival Of Fun subtitled (U) 68 mins
Peppa Pig and her friends enjoy a series of adventures. From splashing around in the mud at a festival through to a cinema trip to see Super Potato on the big screen, sing and play along with Peppa and her brother George.

Cardigan Mwldan
Wed 24 April 12:55
Wolverhampton Light House
Tue 23 April 11:15, Tue 23 April 13:05
---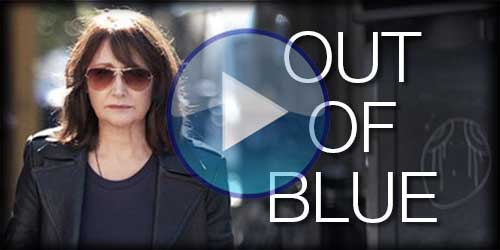 Out Of Blue subtitled (15) 110 mins
Thriller. When homicide detective Hoolihan (Patricia Clarkson) is called to investigate the murder of a leading astrophysicist in New Orleans, she is confronted by a mystery that begins to affect her in ways she had never expected.  ★★★★★ Kermode

Brentford Watermans
Tue 23 April 13:30
Northampton Filmhouse Errol Flynn
Mon 06 May 20:45, Mon 06 May 20:45
Oxford UPP
Tue 07 May 18:30
Teesside ARCStockton
Sat 27 April 17:30, Thu 02 May 14:00
---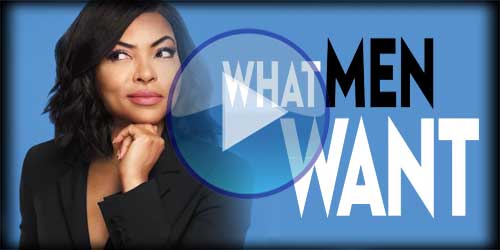 What Men Want subtitled (15) 117 mins
Comedy. When Ali (Taraji P. Henson)is passed up for a well-deserved promotion, she questions what else she needs to do to succeed in a man's world... until she gains the ability to hear men's thoughts...
Surrey Quays Odeon
Tue 23 April 17:00

Birmingham Broadway Odeon
Tue 23 April 21:45
Fife Adam Smith
Wed 05 June 11:00
---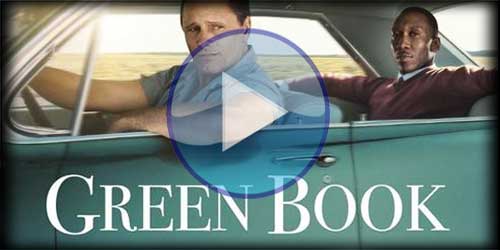 Green Book subtitled (12a) 130 mins
Oscar winner! Set in America in 1962, this true story of Tony (Viggo Mortensen), a working-class Italian-American bouncer who takes on a job as a chauffeur for Dr. Don (Mahershala Ali), a highly-educated African-American classical pianist. The mismatched pair embark on a tour of concert venues in the racially-charged deep south. ★★★★ Empire
Haymarket Odeon
Tue 23 April 14:15

Hertford Hertford Theatre
Thu 25 April 16:30

Dublin Point Square Odeon
Wed 24 April 20:20
---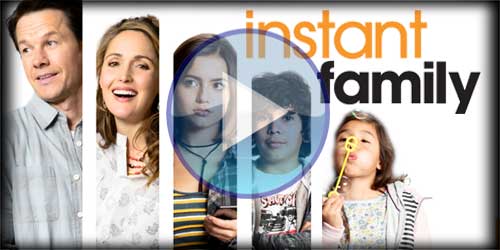 Instant Family subtitled (12a) 118 mins
Family comedy starring Mark Wahlberg, Rose Byrne. When Pete and Ellie foster three siblings, including a rebellious 15 year old girl, and try to learn the ropes of instant parenthood in the hopes of becoming a family.
Thurrock Vue
Tue 23 April 15:25

Fife Adam Smith
Fri 31 May 11:00
Stirling Vue
Tue 23 April 13:50
---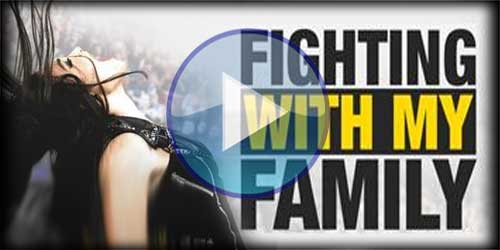 Fighting With My Family subtitled (12a) 108 mins
Comedy starring Florence Pugh, Dwayne Johnson, Vince Vaughn and Nick Frost. The true story of Norwich wrestler Saraya-Jade Bevis, who experienced a brief yet impactful career as WWE wrestler Paige before retiring earlier this year. 

Farnborough Vue
Tue 23 April 17:15
Monmouth Savoy Monmouth
Wed 24 April 16:30
---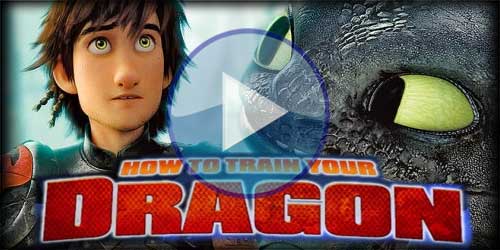 How To Train Your Dragon 3 subtitled (PG) 104 mins
Animation. Hiccup and Toothless have turned their colourful township of Berk into a haven for dragons of all shapes and sizes. A big game dragon hunter called Grimmel s determined to destroy their home and kill Toothless. To keep him safe, Hiccup and Toothless lead a quest to find the legendary hidden world of dragons... ★★★★ Mirror

Derby Quad
Tue 23 April 15:30, Thu 25 April 10:30
Leicester Odeon
Wed 24 April 10:00
---

The Lego Movie 2 subtitled (U) 107 mins
Action-packed animated adventure. LEGO DUPLO invaders from outer space are wrecking everything! The battle to defeat them and restore harmony to the LEGO universe will take Emmet, Lucy, Batman and their friends to faraway, unexplored worlds. ★★★★ Empire.

Birmingham Mac
Thu 25 April 14:30
Canterbury Gulbenkian
Sat 27 April 15:00
Wolverhampton Light House
Tue 23 April 11:50
---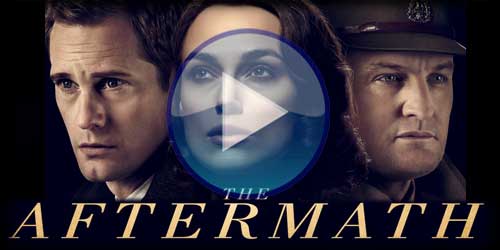 The Aftermath subtitled (15) 109 mins
Drama starring Keira Knightley, Jason Clarke, Alexander Skarsgard. Post-war Germany,1946. Rachael arrives in the ruins of Hamburg in the bitter winter, to be reunited with her husband Lewis, a British colonel charged with rebuilding the shattered city. But they will be sharing the grand house with its previous owners, a German widower and his troubled daughter.

Monmouth Savoy Monmouth
Wed 01 May 14:00
---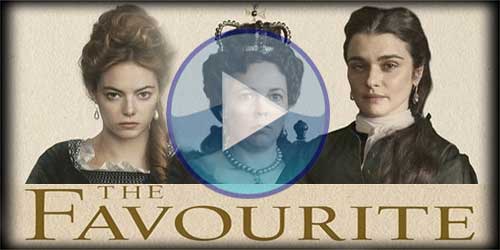 The Favourite subtitled (15) 120 mins
Oscar winner! A dark comedy of 18th-century court intrigue. While England is at war with France and an increasingly frail Queen Anne occupies the throne, Lady Sarah and new servant Abigail fight to be 'The Favourite' of their Queen. Stars Olivia Colman, Emma Stone and Rachel Weisz. ★★★★ Guardian

Fife Adam Smith
Fri 24 May 11:00
---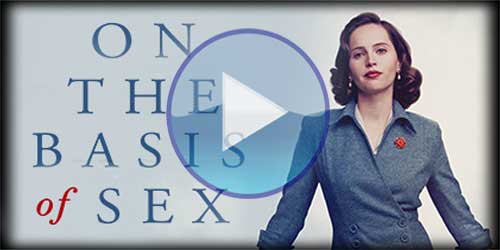 On The Basis Of Sex subtitled (12a) 120 mins
Felicity Jones and Armie Hammer play US Supreme Court Justice Ruth Bader Ginsburg and her husband Marty in this inspirational early-career courtroom drama. Ginsburg led the fight against gender discrimination and blazed an unprecedented trail for equality.

Gloucester Guildhall
Sat 04 May 10:45, Thu 09 May 14:00
Redhill Harlequin
Sun 12 May 16:30
---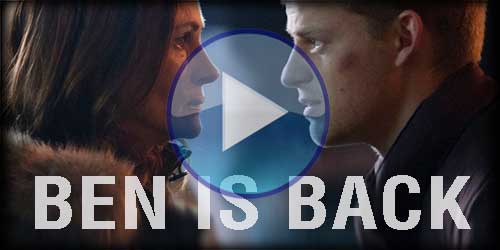 Ben Is Back subtitled (15) 103 mins
Drama starring Julia Roberts. 19 year-old Ben unexpectedly returns home on Christmas Eve. Mum Holly is relieved and welcoming but wary of her drug-addict son. Holly's love for her son is tested as she does everything she can to keep him safe.  ★★★★ Independent

Aberdeen FilmhouseAberdeen
Tue 23 April 11:10
Northampton Filmhouse Errol Flynn
Tue 30 April 20:30
Shrewsbury Old Market Hall
Tue 07 May 17:30
---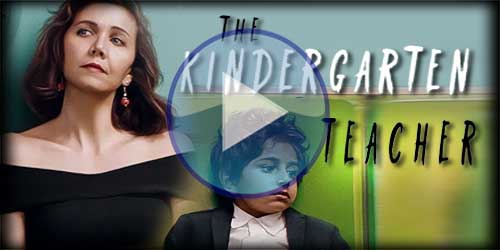 The Kindergarten Teacher subtitled (12a) 97 mins
Drama. Maggie Gyllenhaal stars as Lisa Spinelli, a kindergarten teacher and poet fed up with her career, her oblivious husband and teenage kids who largely ignore her. When she discovers that a five-year-old in her class may be a poetic prodigy, Lisa becomes fascinated and soon finds herself risking her career and family to nurture his talent. ★★★★★ Guardian

Canterbury Gulbenkian
Mon 29 April 19:00
Eastbourne Towner
Thu 02 May 19:00
Shrewsbury Old Market Hall
Tue 30 April 17:30
---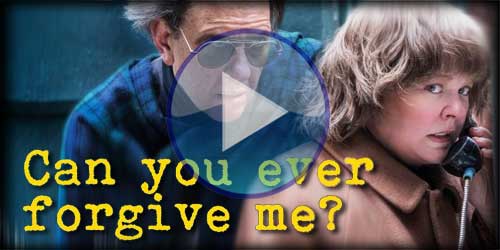 Can You Ever Forgive Me? subtitled (15) 106 mins
Oscar nominated! Melissa McCarthy stars in the true story of best-selling celebrity biographer Lee Israel, who has fallen out of step with current tastes and turns her art form to deception, abetted by her loyal friend Jack (Richard E. Grant) ★★★★ Empire

Fife Adam Smith
Thu 20 June 11:00
---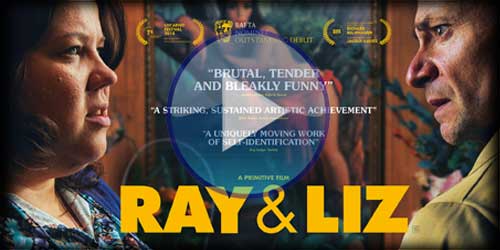 Ray and Liz subtitled (15) 108 mins
Drama about a family barely getting by in Thatcher's Britain. Ray, isolated in a tower block, recalls moments of his earlier life as he (Justin Salinger) and Liz (Ella Smith) spend his redundancy pay, smoking, drinking and seldom leaving the house. ★★★★ Independent

Hebden Bridge PicturehouseHebdenBridge
Wed 24 April 19:45
---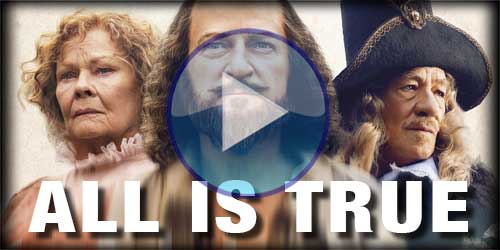 All Is True subtitled (12a) 101 mins
Drama starring Kenneth Branagh stars as Shakespeare alongside Judi Dench as his wife, Anne. The year is 1613, Shakespeare is acknowledged as the greatest writer of the age. But disaster strikes when his renowned Globe Theatre burns to the ground... ★★★★ Guardian

Fife Adam Smith
Sat 25 May 14:00
---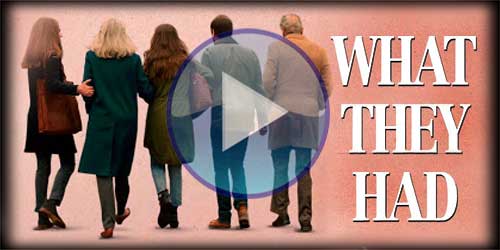 What They Had subtitled (15) 100 mins
Family crisis drama. Bridget (Hilary Swank) returns home to Chicago at her brother's (Michael Shannon) urging to deal with her ailing mother and her father's reluctance to let go of their life together.
Croydon David Lean
Thu 02 May 14:30
---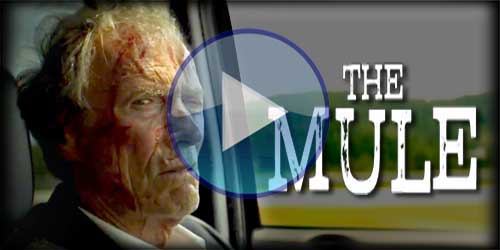 The Mule subtitled (15) 116 mins
Clint Eastwood stars as Earl Stone, a man in his 80s who unintentionally signs on as a drug courier for a Mexican cartel.  Soon afterwards hard-charging agent Colin Bates is on his tail... Also stars Bradley Cooper.
Gloucester Guildhall
Sat 27 April 10:45
---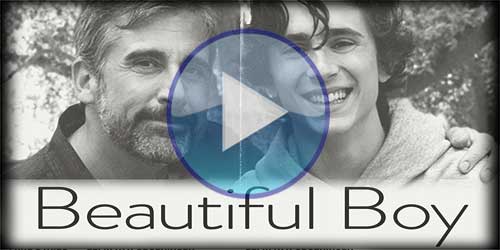 Beautiful Boy subtitled (15) 120 mins
Drama starring Steve Carell and Timothée Chalamet. The heartbreaking and inspiring experience of survival, relapse, and recovery in a family coping with addiction over many years. Based on the best-selling memoirs from David and Nic Sheff.

Fife Adam Smith
Thu 23 May 11:00
---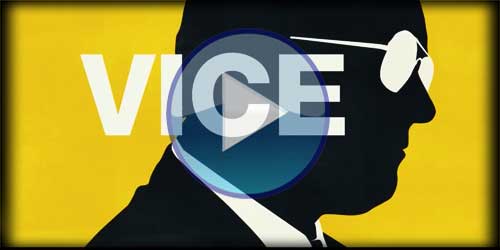 Vice subtitled (15) 132 minsOscar nominated!
The epic story about how a boozy dropout became the most powerful Vice President in American history. Stars Christian Bale as Dick Cheney, with Amy Adams, Steve Carell, Sam Rockwell, Tyler Perry. ★★★★ Empire
Beckenham Odeon
Thu 25 April 14:00
---
And... subtitled kids shows - Cheap tickets!
Extensive research clearly demonstrates that children of all ages, including pre-school, and those with language-based learning disabilities, can benefit from on-screen same-language subtitles/captions. Subtitles can improve foundational reading and literacy skills, such as phonics, word recognition, vocabulary acquisition, listening comprehension, word recognition and fluency. Children's films tend to have less challenging vocabulary and are ideal for providing children with the literacy benefits of reading, while listening and watching. Most children's films include songs, and as children like to sing along to songs and are curious to know the song lyrics, reading skills are practiced subconsciously. Inexpensive, subtitled 'kids shows' at cinemas boost literacy skills in a fun and engaging way.
Please note:  Adults can only attend these screenings when accompanying children.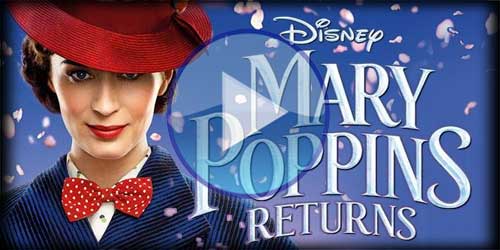 Mary Poppins Returns subtitled (U) 130 mins
Disney adventure. Stars Emily Blunt Emily Blunt, Lin-Manuel Miranda, Ben Wishaw, Meryl Streep. ★★★★★ Telegraph
Please note:  Adults can only attend these screenings when accompanying children.

Cardiff Odeon
Tue 23 April 10:15, Wed 24 April 10:15
Derby Odeon
Tue 23 April 10:15, Wed 24 April 10:15
Dudley Odeon
Tue 23 April 10:15, Wed 24 April 10:15, Thu 25 April 10:15
Sheffield Cineworld
Tue 23 April 09:45, Wed 24 April 09:45, Thu 25 April 09:45
Tamworth Odeon
Tue 23 April 10:15, Wed 24 April 10:15, Thu 25 April 10:15
Please note:  Adults can only attend these screenings when accompanying children.
---
Omniplex Sat/Sun morning subtitled shows are for people with hearing loss AS WELL as people with autism. The lights will be left ON.

---
Shows added when announced!
Accessible, inclusive subtitled shows enable film fans with hearing loss to ENJOY rather than endure cinema. For a few hours, the disabling barrier is removed.
All cinemas can screen all films on this website with subtitles. Please ask your nearest cinemas to screen them at convenient times!
IMPORTANT! This site is updated three times a day, but shows can cancel/change at short notice. Please double check with the actual cinemas website before you plan a visit!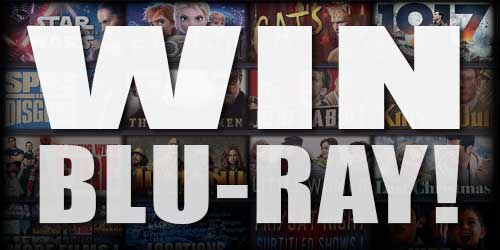 Query? Complaint? Feedback? Click HERE to comment and enter a free draw to win a 2019 Blu-Ray or DVD of your choice!
Accessible shows provide social benefits such as equality, inclusion and community integration. For a few hours, the disabling barrier is removed. There were more than a million admissions to accessible shows last year!
Supported by UK film distributors. Read about our sponsors HERE