SCROLL DOWN for many more!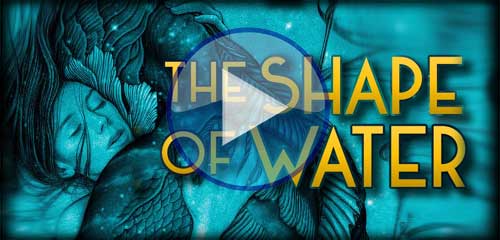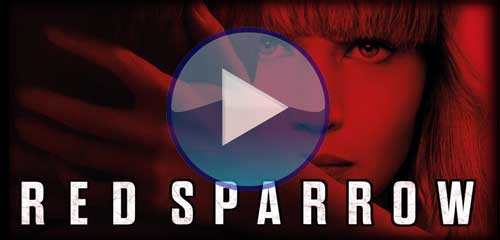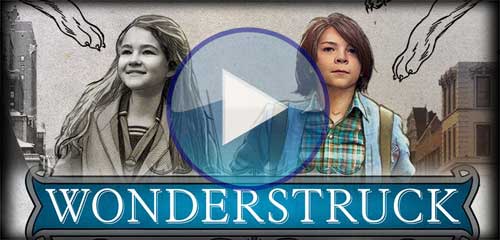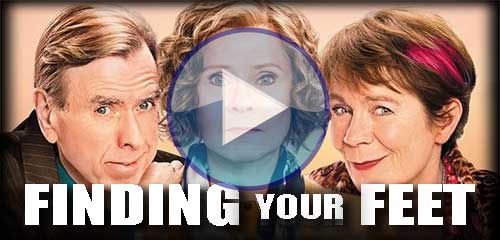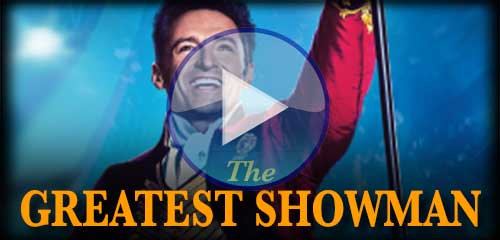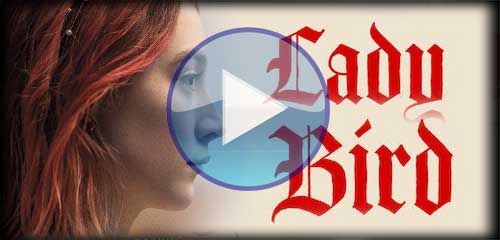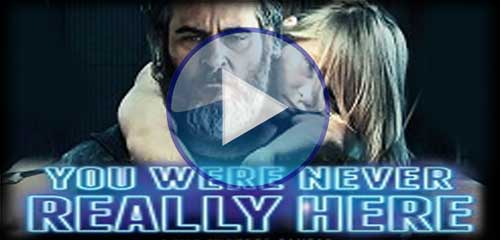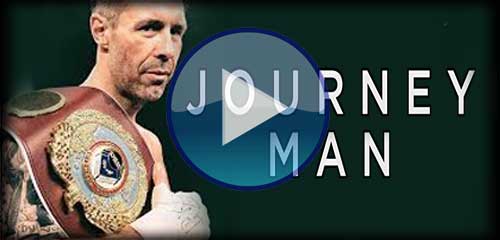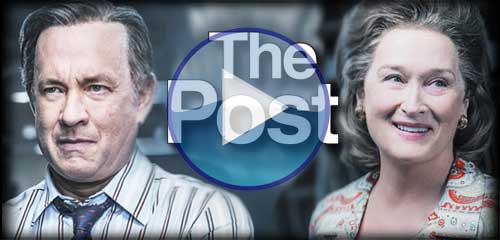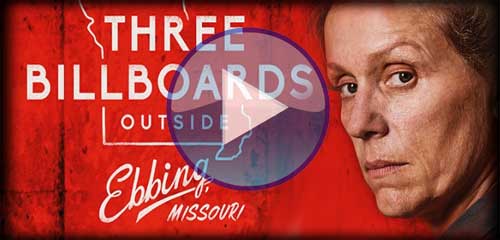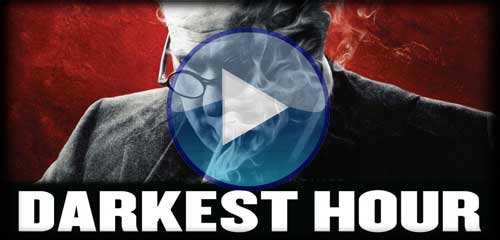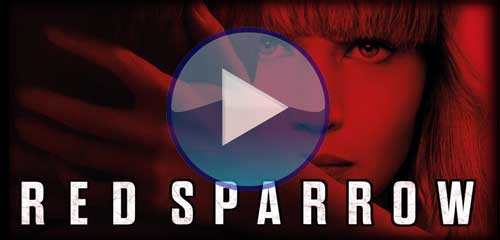 Red Sparrow subtitled (15) 140 mins
Captivating spy thriller starring Jennifer Lawrence, Joel Edgerton. A secret Russian intelligence service trains exceptional young people to use their minds and bodies as weapons...
Tewkesbury Roses - Wed 25 April 19:30
---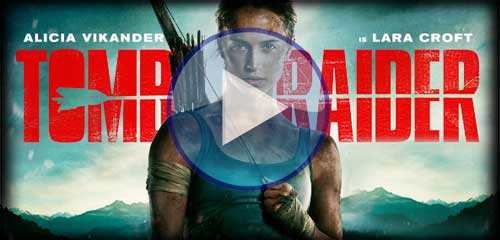 Tomb Raider subtitled (12a) 117 mins
Action. Lara Croft, 21, navigates the chaotic streets of London as a bike courier. She plans to leaves everything she knows behind in search of her dad's last-known destination: a fabled tomb on a mythical island. 3D where indicated
Leicester Square Vue
Tue 24 April 12:40
---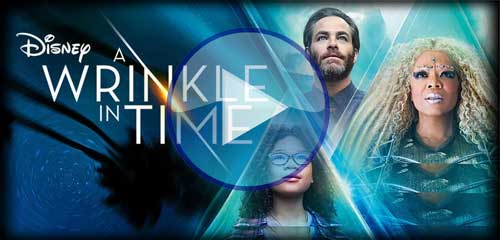 A Wrinkle In Time subtitled (PG) 109 mins
Disney adventure. Follow the incredible adventures of Meg, who sets out on a time and space-bending journey through the cosmos to try and rescue her missing father. Stars Oprah Winfrey, Mindy Kaling and Reese Witherspoon.

Coventry Showcase
Sun 29 April 10:30
Glasgow Showcase
Sun 29 April 11:00
Oxford Vue
Sun 29 April 11:25
---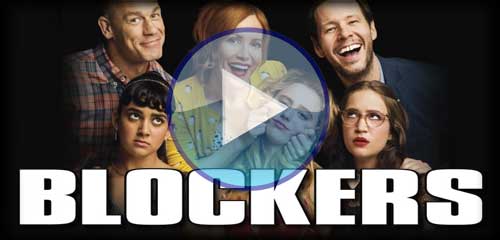 Blockers subtitled (15) 102 mins
Comedy. They've known each other forever, and are having trouble coming to terms with how quickly their kids have grown up. Their teenage daughters are out to have fun, but the parents are here to put a stop to it.  Stars John Cena, Leslie Mann and Ike Barinholtz. ★★★★ Guardian

Altrincham Vue
Tue 24 April 21:15
Edinburgh Ocean Terminal Vue
Tue 24 April 19:30
Gateshead Vue
Tue 24 April 18:45
Glasgow Braehead Odeon
Wed 25 April 18:30
Glasgow Vue
Tue 24 April 19:15
---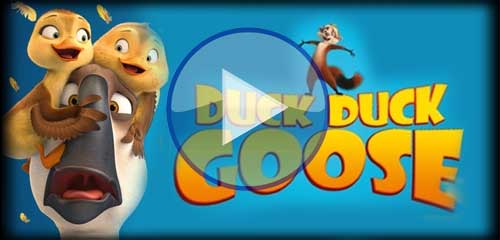 Duck Duck Goose subtitled (PG) 91 mins
Animation. A goose named Peng get injured in flight, causing him to crash-land next to a pair of recently hatched ducklings. He brings them with him on his journey south, on an incredible adventure. With the voices of Jim Gaffigan, Zendaya and Stephen Fry. 

Basildon Cineworld
Sun 29 April 09:30
Cardiff Odeon
Tue 24 April 12:15
Dagenham Vue
Sun 29 April 12:45
Thanet Westwood Cross Vue
Sun 29 April 09:30
---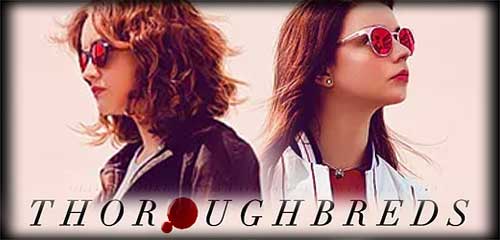 Thoroughbreds subtitled (15) 93 mins
An outrageous thriller about good breeding gone bad. Stars Anya Taylor-Joy and Olivia Cooke. Lily and Amanda, two upper-class teenage girls, rekindle their friendship, after years of growing apart, in an extremely unusual way. They bond over their mutual contempt for Lily's stepfather, and set out on a destructive path towards setting their lives straight. ★★★★ Empire

Aberdeen FilmhouseAberdeen
Wed 25 April 18:00
---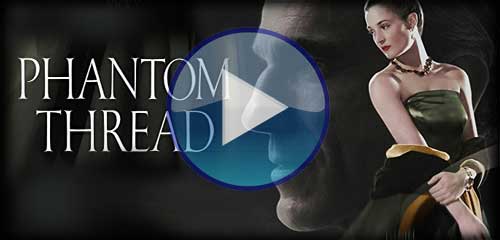 Phantom Thread subtitled (15) 130 mins
Drama starring Daniel Day-Lewis. In post-war London, renowned dressmaker Reynolds falls for a young, strong-willed woman named Alma and finds his ordered life unravelling around him.  ★★★★★ Guardian

Beckenham Odeon
Thu 26 April 14:00
Edinburgh Lothian Road Odeon
Thu 26 April 14:00
Saffron Saffron Screen
Sun 29 April 20:00
---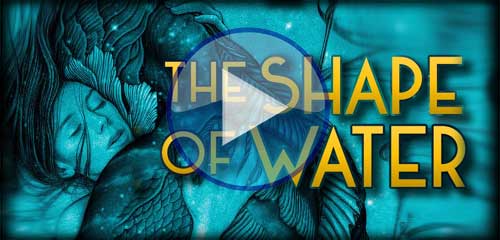 The Shape Of Water subtitled (15) 123 mins


Best film & director Oscar winner! Modern-day fairy tale that chronicles the unlikely romance between Elisa, a mute cleaning lady and the mysterious, amphibian creature imprisoned at the laboratory where she works. Directed by Guillermo del Toro. Stars Sally Hawkins, Michael Shannon and Octavia Spencer. ★★★★ Guardian

Bury The Rock Vue
Wed 25 April 19:30
Edinburgh Lothian Road Odeon
Thu 24 May 14:00
---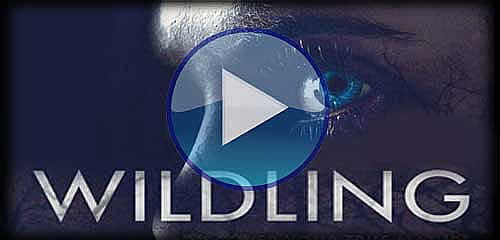 Wildling subtitled (15) 93 mins
Horror. Anna spent her entire childhood locked in an attic, fearing the Wildling, a child-eating monster that roams the outside. Now 16, Anna is freed. But as Anna's body begins to blossom, her childhood nightmares return with a vengeance...

Milton Keynes Cineworld
Thu 26 April 15:00
Southampton Odeon
Tue 24 April 20:40

---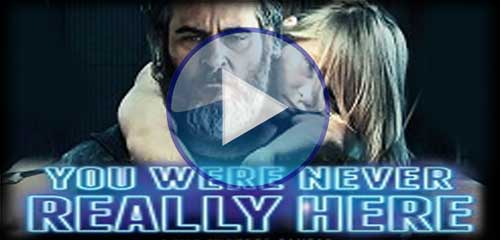 You Were Never Really Here subtitled (15) 90 mins
Gripping, harrowing thriller. A brutal enforcer named Joe sets out to rescue a teenage girl – an ambitious politician's daughter – from human traffickers. An overwhelming storm of violence begins to brew... Stars Joaquin Phoenix as Joe.  ★★★★★ Guardian

Halifax Square Chapel
Tue 24 April 20:15
---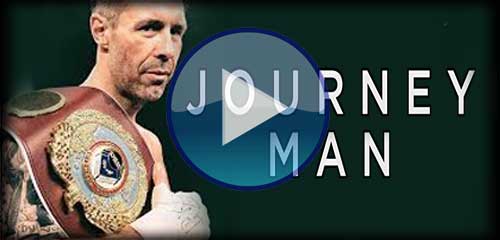 Journeyman subtitled (15) 92 mins
A hard-hitting and hugely moving boxing drama, Paddy Considine writes, directs and stars. Matty suffers a devastating head injury defending his title during his final boxing match. His memory has been severely damaged, he's almost reverted to childhood again and he has a new, terrifying temper. ★★★★ Empire

Teesside ARCStockton
Sat 28 April 17:30
---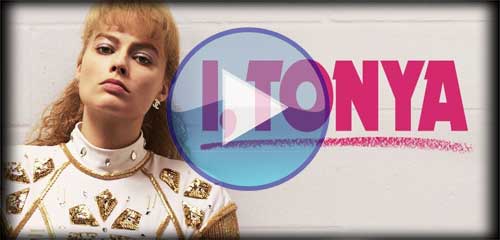 I Tonya subtitled (15) 119 mins

Margot Robbie stars a dark comedy about one of the most sensational scandals in sporting history. Tonya Harding was a champion figure skater whose legacy would forever be defined by an infamous, ill-conceived (and very poorly-executed) attack on a competitor. 

Oscar winner!   ★★★★ NME
Haymarket Odeon
Sun 29 April 15:00

---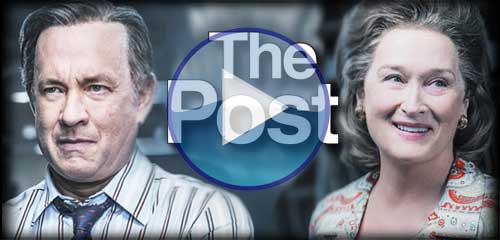 The Post subtitled (12a) 116 mins
Steven Spielberg-directed drama. When a classified government study is leaked to the press, Washington Post owner Kay Graham (Meryl Streep) and editor Ben Bradlee (Tom Hanks) are keen to publish exposés. ★★★★ Empire

Beckenham Odeon
Thu 10 May 14:00
Edinburgh Lothian Road Odeon
Thu 10 May 14:00
Gateshead Metrocentre Odeon
Thu 17 May 11:00
---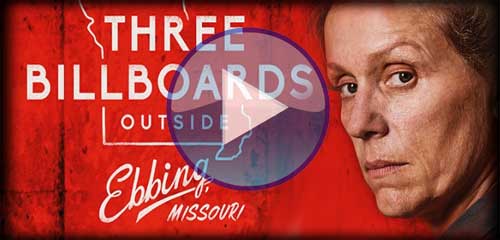 Three Billboards Outside Ebbing Missouri subtitled (15) 115 mins


Best actress Oscar winner! Frances McDormand is commanding as a woman avenging the murder of her daughter in a modern-day western. Also stars Woody Harrelson and Sam Rockwell. ★★★★★ Guardian & Empire

Beckenham Odeon
Thu 17 May 14:00
Cardiff Chapter Arts
Thu 26 April 13:30
Edinburgh Lothian Road Odeon
Thu 17 May 14:00
Gateshead Metrocentre Odeon
Thu 24 May 11:00
---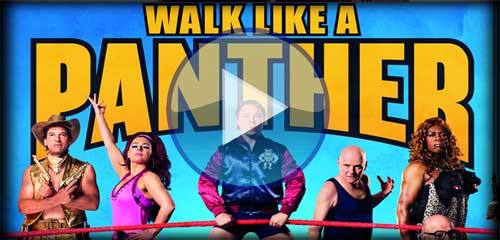 Walk Like A Panther subtitled (12a) 108 mins
Hilarious and heartfelt comedy. A group of former wrestlers in the north of England who haven't stepped into the ring since the '80s, don the lycra one last time. "The Full Monty met pro wrestling!" Stars Stephen Graham and Dave Johns.

Shrewsbury Old Market Hall
Thu 26 April 17:30
---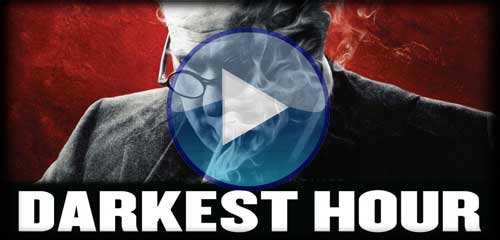 Darkest Hour subtitled (PG) 125 mins
Gary Oldman is a tremendous Winston Churchill in a thrilling and inspiring story. On the eve of World War II, within days of becoming Prime Minister, Churchill must negotiate a peace treaty with Nazi Germany. In his darkest hour he must rally a nation and attempt to change the course of world history.


Oscar winner!   ★★★★ Guardian

Welwyn Garden City Garden City Cinema
Tue 24 April 15:25
---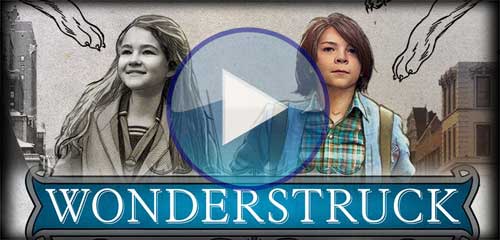 Wonderstruck subtitled (PG) 116 mins
Ben (Oakes Fegley) and Rose (Millicent Simmonds) are two deaf children from different eras who set out on quests of self-discovery which unfold with mesmerising symmetry.

Kilburn KilnTricycle
Thu 26 April 20:15

Aberdeen FilmhouseAberdeen
Wed 02 May 20:35
Leicester PhoenixLeicester
Tue 08 May 18:00
Milford Haven Torch
Thu 24 May 17:45
Teesside ARCStockton
Sat 05 May 17:15
Tewkesbury Roses
Thu 03 May 14:00
Wolverhampton Light House
Sun 29 April 14:15, Tue 01 May 14:15

Relevant article: The Guardian: "The new silent era: How films turned the volume down"
---

Midnight Sun subtitled (12a) 91 mins
Romantic tearjerker about 17-year-old Katie (Bella Thorne), who has a rare genetic condition, a life-threatening sensitivity to sunlight. Katie's world opens up after dark when she ventures outside.  One night, her longtime crush Charlie (Patrick Schwarzenegger) asks her out... 

Cardigan Mwldan
Wed 25 April 19:40
Milford Haven Torch
Tue 01 May 17:45
---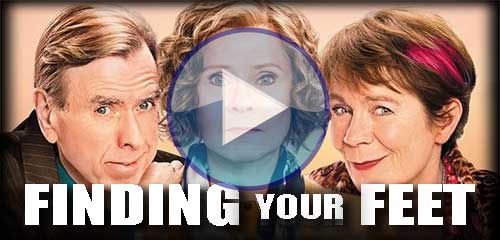 Finding Your Feet subtitled (12a) 111 mins
Comedy drama. Sandra tries to rebuild her life after discovering that her husband of forty years is having an affair. Stars Imelda Staunton, Timothy Spall and Joanna Lumley.
Croydon David Lean
Thu 26 April 14:30
St Albans Odyssey
Sun 29 April 13:00

Edinburgh Lothian Road Odeon
Thu 31 May 14:00
Orpington Odeon
Wed 25 April 12:00
---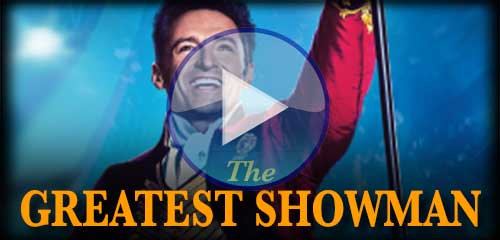 The Greatest Showman subtitled (PG) 105 mins
Musical. When P.T. Barnum loses his job, he sets out to finally give his family the life he promised them by putting together a circus, to create a show like nobody's ever seen before. Stars Hugh Jackman, Michelle Williams, Zac Efron.
Staines Vue
Tue 01 May 17:15

Aberdeen Union Square Cineworld
Sat 28 April 12:00
Beckenham Odeon
Thu 03 May 14:00
Camberley Vue
Tue 24 April 20:15
Cleveleys Vue
Tue 24 April 18:00
Darlington Vue
Tue 24 April 21:20
Devon Ilfracombe Embassy Merlin
Thu 26 April 13:20
Oldham Odeon
Wed 25 April 12:40
Warrington Odeon
Wed 25 April 18:10
---
Also: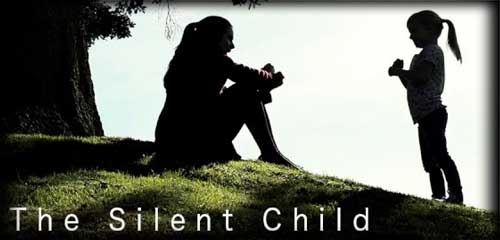 The Silent Child subtitled. Details HERE
A deaf 4-year-old girl named Libby lives in a world of silence until a caring social worker teaches her to use sign language to communicate. Screening details HERE


Oscar winner!  
---
And... subtitled kids shows - Cheap tickets!
Extensive research clearly demonstrates that children of all ages, including pre-school, and those with language-based learning disabilities, can benefit from on-screen same-language subtitles/captions. Subtitles can improve foundational reading and literacy skills, such as phonics, word recognition, vocabulary acquisition, listening comprehension, word recognition and fluency. Children's films tend to have less challenging vocabulary and are ideal for providing children with the literacy benefits of reading, while listening and watching. Most children's films include songs, and as children like to sing along to songs and are curious to know the song lyrics, reading skills are practiced subconsciously. Inexpensive, subtitled 'kids shows' at cinemas boost literacy skills in a fun and engaging way. 

The Lego Ninjago Movie subtitled (U) 101 mins
Animation. A team of heroic ninjas must protect Ninjago City from the evil Garmadon – who just so happens to be Green Ninja Lloyd's dad. With the voices of Dave Franco, Michael Pena and Jackie Chan.
Wandsworth Cineworld
Sat 28 April 09:50, Sun 29 April 09:50
Wood Green Cineworld
Sat 28 April 10:10

Aberdeen Queens Links Cineworld
Sat 28 April 10:00
Ashton-Under-Lyne Cineworld
Sat 28 April 10:40, Sun 29 April 10:40
Bolton Cineworld
Sat 28 April 10:40, Sun 29 April 10:40
Burton On Trent Cineworld
Sat 28 April 10:00
Cardiff Cineworld
Sat 28 April 10:15
Ipswich Cineworld
Sun 29 April 10:10
Jersey Cineworld
Sat 28 April 09:50
Llandudno Cineworld
Sat 28 April 10:00
Milton Keynes Cineworld
Sat 28 April 10:20
Solihull Cineworld
Sat 28 April 10:15
St Helens Cineworld
Sat 28 April 10:10
Weymouth Cineworld
Sat 28 April 10:00, Sun 29 April 10:00
Wolverhampton Cineworld
Sat 28 April 10:00, Sun 29 April 10:00

Tad The Lost Explorer subtitled (U) 85 mins
Animation. Sara had discovered the secret of Midas' golden collar, with the power to turn anything you touch into gold. But after she's kidnapped, hapless Tad must race against time to save her – and get to the collar first. 
Bournemouth BH2 Odeon
Sat 28 April 10:15, Sun 29 April 10:15
---