Nottingham Showcase de Lux
Redfield Way, Lenton Nottingham, NG7 2UW

Churchill subtitled (PG)
Mon 26 June 19:15
Wonder Woman subtitled (12a)
Sun 25 June 09:45
---


Mansfield Odeon
Park Lane, Off Nottingham Road, Mansfield, Notts, NG18 1BU

Diary Of A Wimpy Kid The Long Haul subtitled (U)
Sat 24 June 10:50
Wonder Woman subtitled (12a)
Thu 29 June 20:45
---


Nottingham Cineworld
The Corner House, 29 Forman Street, Nottingham NG1 4AA

Transformers The Last Knight subtitled (12a)
Sun 25 June 10:00, Mon 26 June 18:00
---


Nottingham Broadway
14-18 Broad Street, Nottingham NG1 3AL

Churchill subtitled (PG)
Tue 27 June 20:00
---


Newark on Trent Odeon
23 London Road, Newark on Trent, Nottinghamshire, NG24 1TN

Baby Driver subtitled (15)
Thu 29 June 12:20
Hampstead subtitled (12a)
Mon 26 June 12:15
---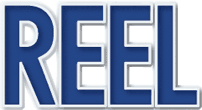 Grantham Reel

Transformers The Last Knight subtitled (12a)
Tue 27 June 16:40
---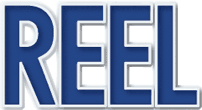 Ilkeston Derbyshire Reel

Despicable Me 3 subtitled (U)
Tue 04 July 17:00
Transformers The Last Knight subtitled (12a)
Tue 27 June 16:10
---
ALSO:
Rogue One A Star Wars Story subtitled OUTDOOR show (12a) 134 mins
Calke Abbey, Derbyshire
Fri 04 Aug 21:20 : book here
---
The Dark Knight Rises subtitled OUTDOOR show (12a) 165 mins
Wollaton Hall, Nottingham
Sun 27 Aug 20:30 : book here
Summer Nights is a festival of outdoor film screenings in beautiful heritage locations organised by QUAD, Derby's Centre for Art and Film. Note! Shows can cancel - double check the Summer Nights website before you set out!
---
Please ask your nearest cinema to screen the latest films with subtitles! Check here every Friday for the latest shows. IMPORTANT! Shows sometimes change. We can take NO RESPONSIBILITY for postponed or cancelled shows. Please check with the actual cinema before you plan a visit.