Nottingham Showcase de Lux
Redfield Way, Lenton Nottingham, NG7 2UW

Stephen Kings IT subtitled (15)
Mon 02 Oct 19:15
The Jungle Bunch subtitled (U)
Sun 01 Oct 11:20
---


Mansfield Odeon
Park Lane, Off Nottingham Road, Mansfield, Notts, NG18 1BU

Goodbye Christopher Robin subtitled (PG)
Sun 01 Oct 13:00
Home Again subtitled (12a)
Thu 05 Oct 18:00
Kingsman The Golden Circle subtitled (15)
Thu 28 Sep 17:50
---


Nottingham Cineworld
The Corner House, 29 Forman Street, Nottingham NG1 4AA

Kingsman The Golden Circle subtitled (15)
Sun 01 Oct 12:40
Victoria And Abdul subtitled (PG)
Thu 05 Oct 14:30
---


Nottingham Broadway
14-18 Broad Street, Nottingham NG1 3AL
No listings provided. All cinemas can screen all films on this website with subtitles - please ask them to!
---


Newark on Trent Odeon
23 London Road, Newark on Trent, Nottinghamshire, NG24 1TN

Goodbye Christopher Robin subtitled (PG)
Mon 02 Oct 12:40
Kingsman The Golden Circle subtitled (15)
Sun 01 Oct 20:00
---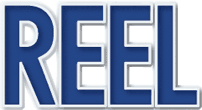 Grantham Reel

Home Again subtitled (12a)
Tue 03 Oct 16:45
---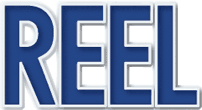 Ilkeston Derbyshire Reel

Kingsman The Golden Circle subtitled (15)
Tue 03 Oct 16:20
---
Please ask your nearest cinema to screen the latest films with subtitles! Check here every Friday for the latest shows. IMPORTANT! Shows sometimes change. We can take NO RESPONSIBILITY for postponed or cancelled shows. Please check with the actual cinema before you plan a visit.