SCROLL DOWN for many more!

IMPORTANT! Shows can cancel/change . . Please double check with the actual cinemas website before you plan a visit!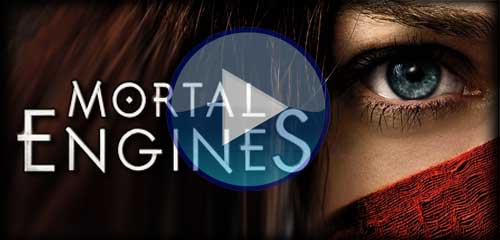 Mortal Engines subtitled (12a) 128 mins
A thrilling saga starring Robert Sheehan, Hera Hilmar and Hugo Weaving. Mortal Engines takes us to an Earth where civilisation has been destroyed by a cataclysmic event, and in this new era, gigantic moving "traction cities" roam the world.

Hebden Bridge PicturehouseHebdenBridge
Sat 19 Jan 16:30
---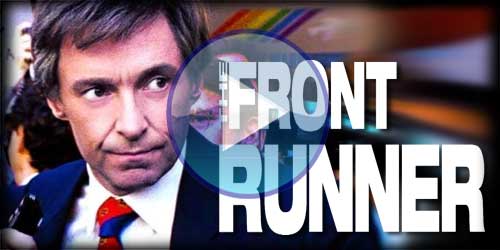 The Front Runner subtitled (15) 113 mins
True drama starring Hugh Jackman. In 1988, Gary Hart was'The Front Runner' for US President.. Then he was caught in a scandalous extramarital affair...  ★★★★ Guardian

Canterbury Gulbenkian
Mon 18 Feb 19:00
Derby Quad
Sat 26 Jan 18:15, Mon 28 Jan 20:55, Wed 30 Jan 18:05
Falmouth Merlin
Thu 17 Jan 14:00
Harrogate Everyman
Thu 17 Jan 16:15
Hemel Hempstead Cineworld
Thu 24 Jan 18:00
Middlesbrough Cineworld
Thu 17 Jan 17:40
Milton Keynes Cineworld
Tue 15 Jan 14:40

Dublin Cineworld
Tue 15 Jan 17:20
---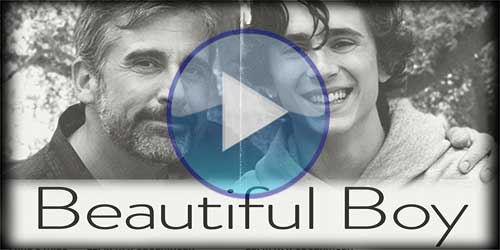 Beautiful Boy subtitled (15) 120 mins
Drama starring Steve Carell and Timothée Chalamet. The heartbreaking and inspiring experience of survival, relapse, and recovery in a family coping with addiction over many years. Based on the best-selling memoirs from David and Nic Sheff.
Brixton Picturehouse
Mon 21 Jan 16:00, Thu 24 Jan 18:30
Camden Odeon
Mon 21 Jan 17:30
Holloway Odeon
Tue 22 Jan 17:20
Norwood Picturehouse
Sun 20 Jan 14:20
Swiss Cottage Odeon
Mon 21 Jan 15:45

Brighton Picturehouse
Wed 23 Jan 21:00
Cheshire Oaks Vue
Sun 20 Jan 09:20
Chichester Cineworld
Sun 20 Jan 14:10
Edinburgh Cineworld
Sun 20 Jan 20:20, Mon 21 Jan 17:20
Exeter Picturehouse
Thu 24 Jan 15:15
Liverpool Picturehouse
Tue 22 Jan 15:00
Norwich Odeon
Thu 24 Jan 14:45
Tunbridge Wells Odeon
Sun 20 Jan 21:15

Dublin Point Square Odeon
Mon 21 Jan 17:45
---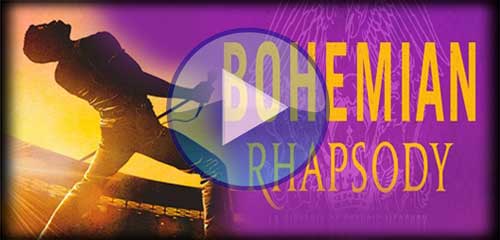 Bohemian Rhapsody subtitled (12a) 134 mins
The extraordinary story of Freddie Mercury, who became one of the most beloved entertainers in the world as Queen's lead singer and legendary frontman.  As his personal life spiralled out of control, it threatened to tear the band apart at the height of their success. Stars Rami Malek.
Bluewater Showcase
Sun 20 Jan 10:00
Kingston Odeon
Tue 15 Jan 20:00

Andover Odeon
Thu 17 Jan 20:10
Bristol Longwell Green Vue
Tue 22 Jan 18:00
Edinburgh Lothian Road Odeon
Thu 17 Jan 19:45
Exeter Odeon
Thu 24 Jan 17:00
Fife Adam Smith
Thu 28 Feb 11:00
Hertford Hertford Theatre
Thu 24 Jan 16:30
Hull Princes Quay Vue
Sun 20 Jan 14:15, Tue 22 Jan 18:30
Leamington Spa Vue
Tue 15 Jan 16:35
Leicester Vue
Tue 15 Jan 16:35
Manchester Trafford Centre Odeon
Tue 15 Jan 17:50
Sheffield Odeon
Wed 16 Jan 17:15
Wallsend Silverlink Odeon
Thu 17 Jan 20:35
---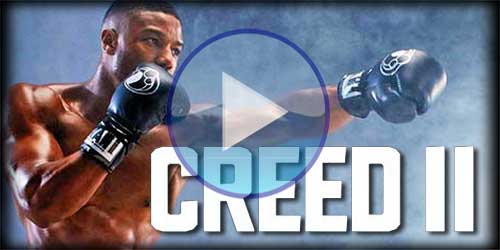 Creed 2 subtitled (12a) 130 mins
Adonis Creed, as the newly-crowned light heavyweight champion faces off against a new foe – Viktor Drago, the son of Rocky's old nemesis Ivan. Stars Michael B. Jordan, Sylvester Stallone and Tessa Thompson. ★★★★ Guardian
Edmonton Lee Valley Odeon
Tue 15 Jan 15:40

Birkenhead Vue
Tue 22 Jan 21:05
Cleveleys Vue
Tue 22 Jan 16:20
---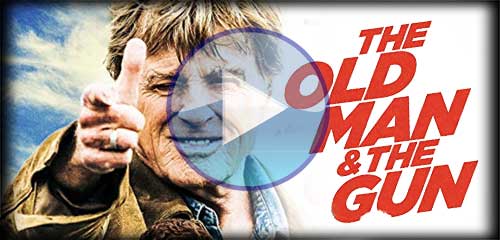 The Old Man And The Gun subtitled (12a) 93 mins
Drama. Dapper old gent and career criminal Forrest (Robert Redford) embarks on a string of heists with fellow OAPs Waller and Teddy (Tom Waits, Danny Glover) with Detective Hunt (Casey Affleck) on their trail. But will he reform when he meets kind-hearted Jewel (Sissy Spacek)? ★★★★ Empire
Croydon David Lean
Thu 31 Jan 14:30

Canterbury Gulbenkian
Mon 21 Jan 19:00
Gwynedd Magic Lantern
Mon 21 Jan 19:00
Monmouth Savoy Monmouth
Wed 23 Jan 16:45
---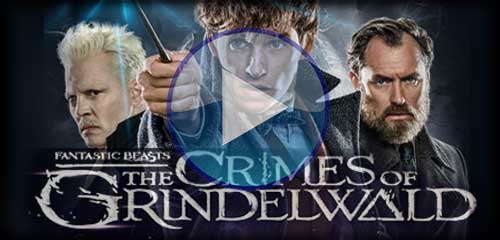 Fantastic Beasts 2 subtitled (12a) 120 mins
Fantastic Beasts: The Crimes Of Grindelwald sees the powerful dark wizard having escaped custody, and in the process of gathering his followers. Newt Scamander and Albus Dumbledore must stop him. Stars Eddie Redmayne, Katherine Waterston, Johnny Depp and Jude Law. ★★★★★ Mirror

Cleveleys Vue
Tue 15 Jan 17:00
---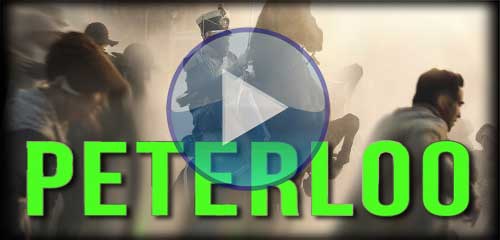 Peterloo subtitled (12a) 154 mins
Mike Leigh directs an epic portrayal of the events surrounding the infamous 1819 Peterloo Massacre in Manchester, where a peaceful pro-democracy rally turned into one of the bloodiest and most notorious episodes in British history. ★★★★ Independent

Hertford Hertford Theatre
Tue 05 Feb 16:30
---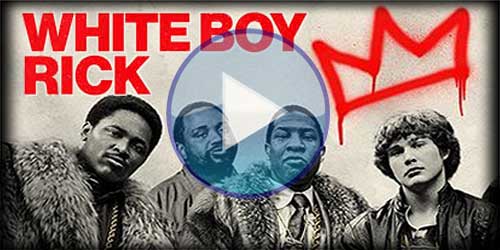 White Boy Rick subtitled (15) 111 mins
True drama. Richard Wershe Jr., aka 'White Boy Rick', became an informant for the FBI when he was a teenager in the 1980s and ended up becoming a notorious drug trafficker. Trying to play both sides didn't work out especially well for him... Stars Matthew McConaughey, Richie Merritt.

Birmingham Mac
Thu 17 Jan 20:20
---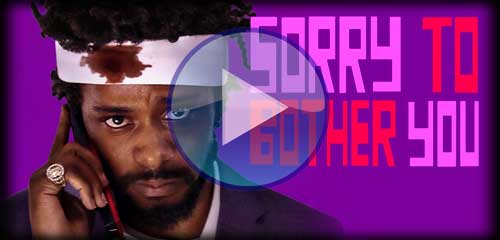 Sorry To Bother You subtitled (15) 112 mins
Comedy drama. In desperate need of money and living out of a garage, Cassius takes a telemarketing job. After being advised by a co-worker to perfect his "white voice" if he wants people to buy what he's selling, he soon finds his principles clashing with the ridiculous amount of money the CEO's offering him.  ★★★★ Guardian

Hebden Bridge PicturehouseHebdenBridge
Mon 21 Jan 19:45
---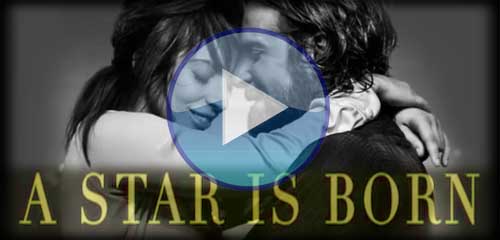 A Star Is Born subtitled (15) 136 mins
Bradley Cooper directs and stars alongside Lady Gaga in a heartfelt drama about the difficulty of following your dreams. Jackson, a seasoned musician discovers and falls in love with a young, struggling singer called Ally.  Her career takes off, but Jackson is battling his own personal demons... ★★★★★ Guardian & Empire

Fife Adam Smith
Fri 25 Jan 11:00
Glasgow Quay Odeon
Tue 15 Jan 20:10
Southport Vue
Tue 22 Jan 19:50
---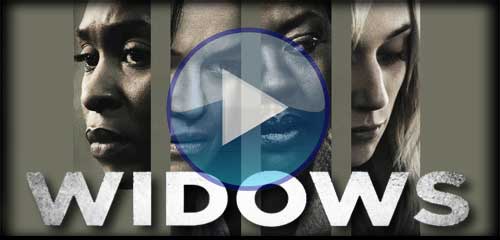 Widows subtitled (15) 130 mins
Thriller. Four women in Chicago have nothing in common except for the fact that their dead husbands' criminal activities have left behind debts that need to be paid. So they decide to clean up the mess their husbands left...  Directed by Steve McQueen, stars Viola Davis, Elizabeth Debicki, Michelle Rodriguez and Cynthia Erivo. ★★★★ Guardian
Greenwich Odeon
Tue 15 Jan 15:00, Tue 22 Jan 17:30

---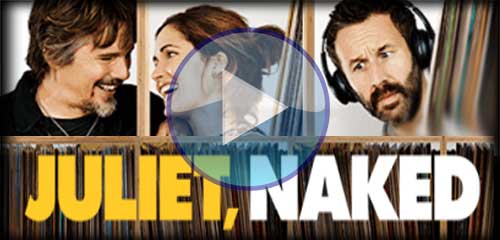 Juliet Naked subtitled (15) 97 mins
Comedy drama. Annie, Duncan's long-suffering girlfriend, unexpectedly strikes up a friendship with Tucker, a musician whom Duncan's obsessed with. Tucker enters their lives, bringing his own, very complicated, life with him.  Stars Rose Byrne, Chris O'Dowd and Ethan Hawke.  

Gloucester Guildhall
Sat 19 Jan 10:45

---
And... subtitled kids shows - Cheap tickets!
Extensive research clearly demonstrates that children of all ages, including pre-school, and those with language-based learning disabilities, can benefit from on-screen same-language subtitles/captions. Subtitles can improve foundational reading and literacy skills, such as phonics, word recognition, vocabulary acquisition, listening comprehension, word recognition and fluency. Children's films tend to have less challenging vocabulary and are ideal for providing children with the literacy benefits of reading, while listening and watching. Most children's films include songs, and as children like to sing along to songs and are curious to know the song lyrics, reading skills are practiced subconsciously. Inexpensive, subtitled 'kids shows' at cinemas boost literacy skills in a fun and engaging way.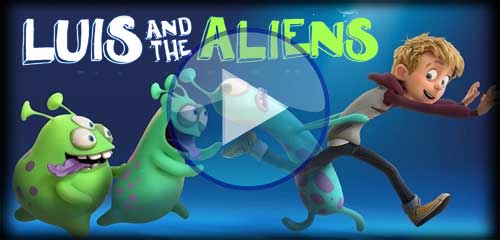 Luis And The Aliens subtitled (U) 86 mins
Animation. Luis feels lonely at home – until three aliens crash-land on his doorstep, needing his help. to contact their mothership and be rescued. And, given how unhappy he is on Earth, he's even tempted to go with them… 
Wandsworth Cineworld
Sun 20 Jan 10:00
Wood Green Cineworld
Sun 20 Jan 10:00

Aberdeen Queens Links Cineworld
Sat 19 Jan 10:00
Bolton Cineworld
Sat 19 Jan 10:40, Sun 20 Jan 10:40
Burton On Trent Cineworld
Sun 20 Jan 09:50
Cardiff Cineworld
Sun 20 Jan 10:15
Didsbury Cineworld
Sat 19 Jan 09:50
Ipswich Cineworld
Sat 19 Jan 10:40
Jersey Cineworld
Sat 19 Jan 09:50
Llandudno Cineworld
Sat 19 Jan 10:20
Sheffield Cineworld
Sat 19 Jan 10:00, Sun 20 Jan 10:00
Weymouth Cineworld
Sun 20 Jan 10:10
Wolverhampton Cineworld
Sat 19 Jan 10:00

---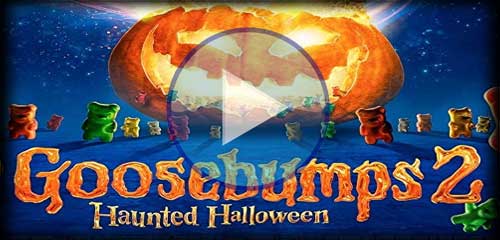 Goosebumps 2 subtitled (PG) 90 mins
Spooky comedy. When two boys unknowingly open a book which once again unleashes the Goosebumps monsters upon the world, it's up to them to put a stop to the chaos before it's too late.
Greenwich O2 Cineworld
Sat 19 Jan 10:15, Sun 20 Jan 10:15
Wood Green Cineworld
Sun 20 Jan 10:00

---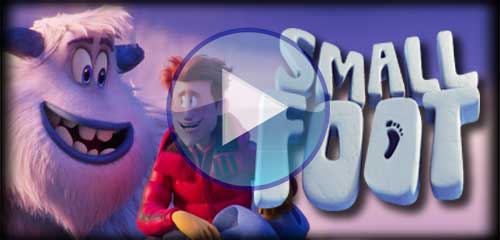 Smallfoot subtitled (U) 96 mins
Animation. When Migo, a yeti living in the mountains with his tribe, encounters a human – previously believed to be a myth – he sets out to prove that Smallfoot is real... ★★★★ Empire
Edmonton Lee Valley Odeon
Sat 19 Jan 10:15, Sun 20 Jan 10:15
Greenwich Odeon
Sat 19 Jan 10:15, Sun 20 Jan 10:15
Wimbledon Odeon
Sat 19 Jan 10:15, Sun 20 Jan 10:15

Birmingham Broadway Odeon
Sat 19 Jan 10:15, Sun 20 Jan 10:15
Blackpool Odeon
Sat 19 Jan 10:15, Sun 20 Jan 10:15
Bracknell Odeon
Sat 19 Jan 10:15, Sun 20 Jan 10:15
Dudley Odeon
Sat 19 Jan 10:15, Sun 20 Jan 10:15
Dundee Odeon
Sat 19 Jan 10:15, Sun 20 Jan 10:15
Glasgow Quay Odeon
Sat 19 Jan 10:15, Sun 20 Jan 10:15
Glasgow GFT
Sat 19 Jan 11:30
Hull Odeon
Sat 19 Jan 10:15, Sun 20 Jan 10:15
Leeds-Bradford Odeon
Sat 19 Jan 10:15, Sun 20 Jan 10:15
Norwich Odeon
Sat 19 Jan 10:15, Sun 20 Jan 10:15

---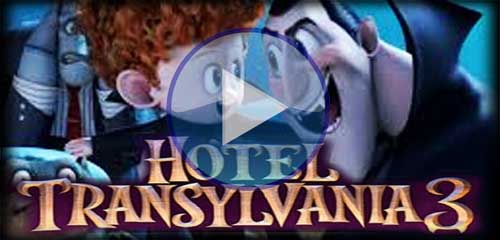 Hotel Transylvania 3 subtitled (U) 97 mins
Animation. Drac is exhausted running his hotel, so Mavis books them on a cruise holiday specifically designed for monsters! Then he falls for the ship's captain Ericka, who's hiding a dangerous secret…

Fife Adam Smith
Sat 26 Jan 11:00

---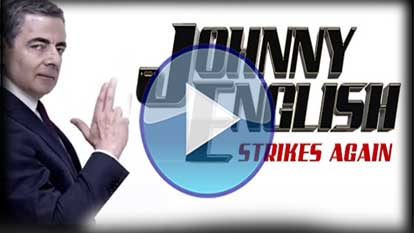 Johnny English Strikes Again subtitled (PG) 89 mins
Comedy. Super spy Johnny English attempts to save the day yet again. With precious few skills and no grasp of modern technology whatsoever, it's his most dangerous mission yet. Stars Rowan Atkinson.

Beckenham Odeon
Thu 17 Jan 14:00

---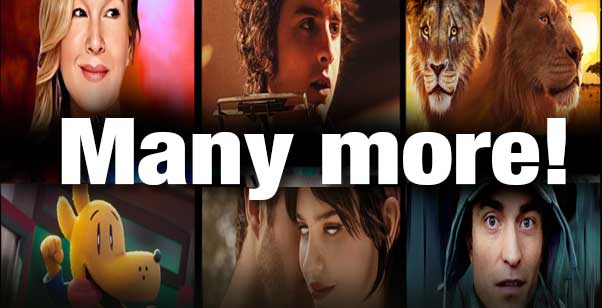 Shows added when announced! All cinemas can be accessible. All can screen all films on this website with subtitles. Please ask your nearest cinemas to screen them at convenient times! IMPORTANT! Shows can change/cancel. . Please double check with the actual cinemas website before you plan a visit!
Note: Kids shows:
Cineworld: Adults must be attending with a child or young person age 14 or under.
Vue: All children under 8 need to be accompanied by an adult (over the age of 18) and all adults need to be accompanied by a child age 12 or under.
Free draw! Click here to provide feedback for a chance to win the DVD or Blu-Ray of any film on this website, when it's released!
---
Never miss a subtitled movie! For suggestions, corrections, complaints, to be notified weekly of new releases, or whatever, please click HERE
---
Accessible shows provide social benefits such as equality, inclusion and community integration. For a few hours, the disabling barrier is removed. There were more than a million admissions to accessible shows last year.
Supported by UK film distributors and others. Read about our sponsors HERE